Cutting Edge Copywriting—Handcrafted Words for Modern Times
Offices in New York City and Delaware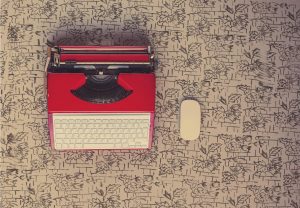 Editing and writing is a creative art and a skill that develops with time. At Cutting Edge Copywriting, we combine the traditional crafting of words with the requirements of modern day business and demanding readers.
Sharon Goodman, owner and founder of Cutting Edge Copywriting, has more than 20 years experience in the New York publishing arena.  She packs a one-two-three punch; magazines, books and newspapers.  While she continues to service those outlets Ms. Goodman realized, at an early stage, the need to add electronic media to her  start-up, small and mid-size business services.  You'll find her imprint on Amazon and across a variety of  profit and non-profit sites.
Her writing has been an integral part of a variety of businesses including, but not limited to:
advertising & marketing
law firms
medical and dental practices
magazines & publishing
manufacturers
restaurants
non-profits
technology
tree surgeons
kid's parties
bridal wear
home goods (shelter)
pets
Her editing work, both fiction and non-fiction, includes such niches as:
education
sports
investing and finance
children/young adult
fantasy
urban
health
self-help
Thousands of her books, documents and articles are in worldwide circulation through the internet and through publishing houses and bookstores.
About Cutting Edge Copywriting's Founder
The power of a word crafter is two-fold; to make new things familiar, and familiar things new.
Sharon Goodman is the founder and owner of Cutting Edge Copywriting; she oversees all client work.  Her expertise as both editor and writer is backed up by her advanced degrees from tier one/Ivy League educational institutions, as well as her training and success at a number of New York publishing houses; book, magazine and newspaper.  Most of her work is repeat business or comes from word of mouth.  She rarely advertises.
Background Information
A love of the English language, a passion for creating, informing and entertaining,  combined with over 20 years' experience as an editor/writer for magazines, authors,  businesses, etc. helped Sharon to recognize the need for affordable writing and editing.  For business, she crafts engaging and interesting content that, when combined with today's need for SEO and social media expertise, gives a business the best chance of being noticed, and engaged.
With the explosion of self-publishing, Sharon's editing and writing expertise has been in greater demand.  Requests run the gamut: from the freshman author with a great story to tell but in need of her experience to the veteran author who knows that an objective editor's eye is a must for a successful and marketable book.
Marketing experience
Having worked in some of New York's top publishing companies, Sharon trained in the requirements of what it takes to make her clients' marketing successful.  She has deep experience in both the "insider's world" of promotion as well as first-hand exposure to the PR groups at some of the world's leading businesses.  She knows the words to get her clients recognized, to convince readers that they are reading about a "must have" product or service.
Print & Publishing experience
Sharon's career in publishing has made her an expert in best practices for creating, either traditionally or online, your book, website, blog etc.  Her experience comes through such companies as Random House, The College Board, Reed Elsevier and Conde Nast, Amazon, etc.;  and vendors such as RR Donnelley, Brown, Curtis and many more both local and national.  Titles include, but are not limited to:  Variety, Interior Design, Modern Bride, American Baby, Publishers Weekly, LexisNexis, etc. 
Why Cutting Edge Copywriting-Perfect Page Solutions?
Having met with great success in New York's publishing community, Sharon made the decision to concentrate on the independent, the start-up, and the small-to-midsize community.  It was her way to "give back" her deep experience to those who might not be able to afford or were not knowledgeable about the importance of the well-crafted word.
And so, in 2010, Cutting Edge Copywriting was born.  Let Sharon and her team guide you through the process of telling your story.  We're here to write right…right now!
Let's Get Started – Call us at 646-729-3635 
Contact Cutting Edge Copywriting, where Tradition plus Innovation is equal to your Success.  If you're looking for professional writing or editing services from senior publishing industry insiders, writers with advanced degrees and decades in the New York publishing arena, look no further.