Book Editing—Tradition plus Innovation equals Success
Cutting Edge Copywriting-Offices in New York City and Delaware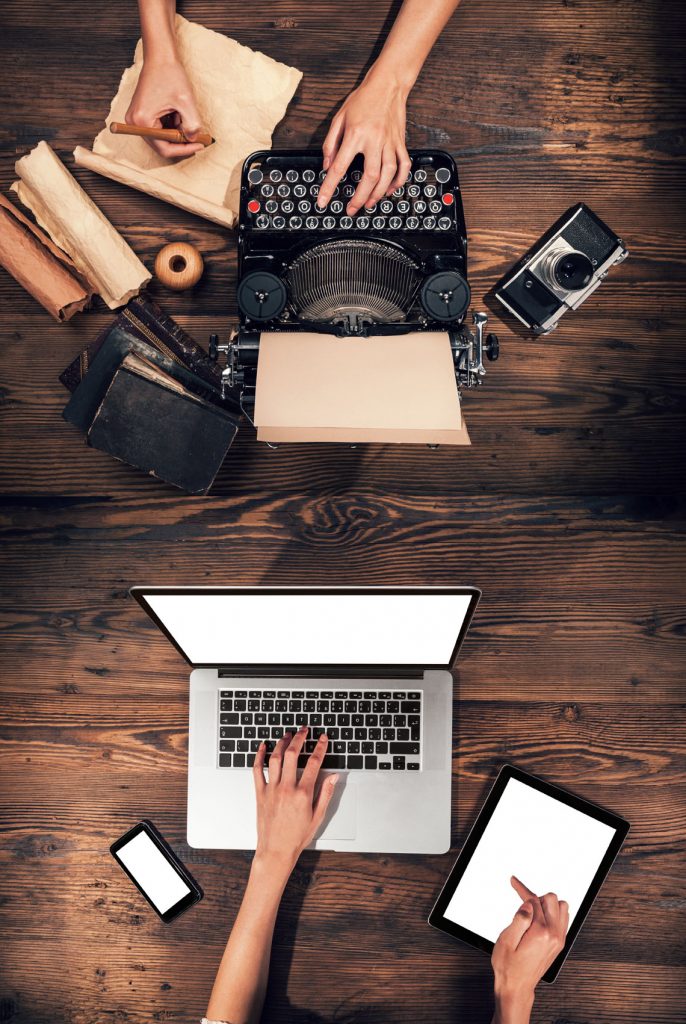 Our book editing packages are the answer for getting your document into a publishing-ready  manuscript.  Publishing for your friends is one thing; publishing to sell is an entirely different  thing. Be prepared to see lots of red ink; our wordsmiths are fearless when it comes to fixes, questions, comments and suggestions.
Our Process: Book Editing That Gets Results
Send us a few sample pages of your book.  We always suggest the 2-3 pages that you think are the ones that will hook the reader.  Our wordsmiths will get started making their fixes and offering their comments.  We'll return both a TRACKED (showing our changes, comments, questions, etc.) and a FINAL document with fixes embedded and comments in place.  We send both because we think that reading a clean and final document will convince you of the value that we bring to your labor of love.
Experienced editors will look for:
Typos and grammatical errors

Spelling and word choice issues

Punctuation and style

Word choice, clarity and flow

Sentence structure and craft
We move ahead only when you feel safe, secure and confident  in your editor's expertise and understanding of your project.  At this point, we'll send you an invoice for the first half of the total word count.  We'll charge the rest when the project is near completion.
We know word counts may change during the course of the editing process.  Whether it's your rewrites or ours—no problem.
In addition to our editing services, our professionals have the experience and expertise to answer many of your publishing questions.  Self-publishing, traditional publishing, marketing and more, we're here to help get your book into the hands of your readers.
TESTIMONIALS
"I'd completely recommend Sharon and her team as partners in your book creation process—it's truly the first collaborative, partner-based relationship I've had in my career as an author and led to some of the best work of my career. I've asked for her help on countless projects since our work on my first manuscript and expect a lifetime of collaboration. You'll be fortunate to have her in your corner as well."

– Eric Koester, Founder & CEO, Intrapreneur Institute / Professor of Entrepreneurship at Georgetown University

"Wonderful. Great to work with and very fast. Great work! Will definitely use again."

–  Timothy T. Houge
Author, Tutorin' Tim's Phonics

"Excellent work!  Recommend Sharon…she is a professional at what she does.  Once again, thanks a million!"

–  Kevin McLeod
Author,  Let the Games Begin
Package 1-  The Quick Fix
$.025/word
YOU WANT TO PUBLISH ASAP, OR HAVE A LIMITED BUDGET OR YOUR MANUSCRIPT NEEDS THAT ULTIMATE PROOFREAD.
Unlike many basic "proofreading" packages, ours includes improved word choice, light rewriting and a summary page with suggestions for areas of improvement.  Because we are perfectionists, we'll fix what's wrong with your submission—but we'll leave bigger issues like plot and character development, research, story planning, etc. to you, the author.
Rest assured: we'll catch and correct typos, fix the grammar, tighten the sentences, and point out issues that might need re-thinking.  That's our definition of proofreading.
Package 1 is for the author who is ready to be published.  We apply the smooth and sparkle.
Package 1
Fix spelling/grammar
Line edit (copyediting)
Summary (suggestions)
Proofreading
Research (light)
Plot & pacing
Story organization
Manuscript review
Package 2- The Cover to Cover
YOU KNOW IT'S GOOD; IT'S JUST NOT GOOD ENOUGH.
$.05/word
Your personal editor (aka your writing coach) provide guidance, improvements and that all-important constructive criticism.  In this one-two punch process, we:
start with a quick read-through of your manuscript from page first to page last. We identify major issues, trim the fat (or fatten the lean), make suggestions that will improve the plot, characters and structure of your manuscript.  We'll load your project with lots of questions and suggestions.  And we'll include our customized analysis of any big issues that would benefit from additional thought.
Once you've reviewed the changes, re-thought and/or rewritten, it's time for
the in-depth, sweeping line edit.  It's pen to paper time that includes word choice improvement, rewriting,  and drilling down on plot, pace and organization of your manuscript.  Your writing coach will make your dialogue sing, intensify the action and filter with your target audience in mind.  If your work is non-fiction, we'll double check the facts while creating a compelling story.
And throughout the process, we'll keep you engaged and informed with comments, suggestions and questions that only you can answer. We'll retain your all-important author's voice.  After all, this is your book.
We know that receiving a heavily marked document can be a little disheartening.  Take heart—the end result will be a much cleaner and greatly improved manuscript. Once you read through our notes, think it over and complete the suggested rewrites, you'll be inspired by this new literary work.
Package 2
Fix spelling/grammar
Developmental editing & light formatting (bolds/italics, bullets, centering, etc.)
Summary (suggestions)
Proofreading
Research (deep, as neccessary)
Plot & pacing
Story organization
Manuscript review
Book Editing for the Novice to the Pro
Cutting Edge Copywriting-Offices in New York City and Delaware
If you're looking for professional book editing services from senior publishing industry insiders, editors with advanced degrees and decades in the New York publishing arena, look no further.
Cutting Edge Copywriting, where Tradition plus Innovation is equal to your Success.  In, New York City, Delaware…or anywhere.  Contact Cutting Edge Copywriting for all of your book editing needs.